Since 1986,
CAI
has delivered custom-built, high-quality component and wire harness manufacturing to customers across the globe. Offering a personalized approach to every project,
CAI
partners with customers to create innovative products that exceed industry standards. Whether they're creating niche product prototypes or helping a customer turn their idea into a full production run,
CAI
's turnkey manufacturing approach delivers a complete product from design to delivery.
In-House Manufacturing Services
From high-mix, low-volume requests to high-volume and beyond, CAI is a custom wire harness manufacturer offering capabilities both domestically and offshore to support our customers' individual needs. We recognize that every customer is different, and confidently provide all harness and cabling applications, from simple point-to-point contacts to complex harnessing and overmolding. CAI is your one-stop shop for high-capacity wire harnesses and custom turnkey manufacturing services.

Overmolding Cable Assembly
CAI is a custom cable assembly manufacturer of custom overmolded cable assemblies for superior durability, secure connectivity, and branded solutions. We work with heavy-duty materials that can assist with keeping your harnesses organized and we can design and build rugged overmolded wire harnesses. As a customer-centric wire harness manufacturer, we take pride in creating assemblies that match our customers' specific needs, which can change based on the area in which their cable assembly is being used and the environmental factors it is likely to encounter. The cables created at CAI can be customized to protect your harnesses from heat, friction, moisture, abrasion, compression, and more.

Electronic Assemblies &
Custom Box Build
Through CAI and our partner companies, we provide high levels of process integration, including PCBA (printed circuit board assembly), metal fabrication, plastic molding, printing and finishing for subassembly, plug and play, and turnkey solutions. Our company is a manufacturer of custom automotive electronics assemblies, and customized box and panel builds for companies in industrial spaces, the specialty automotive industry, and beyond.

Electro-Mechanical Assemblies
With a history of providing superior electrical services, engineering staff, and diverse fabrication capabilities, CAI is a proven source for electro-mechanical and mechanical assemblies. These assemblies can be utilized in a wide array of industry-specific products, from joysticks and sensor builds to junction boxes, food service equipment, and more. We are a custom wire harness manufacturer with turnkey capabilities from overmolding to assembly.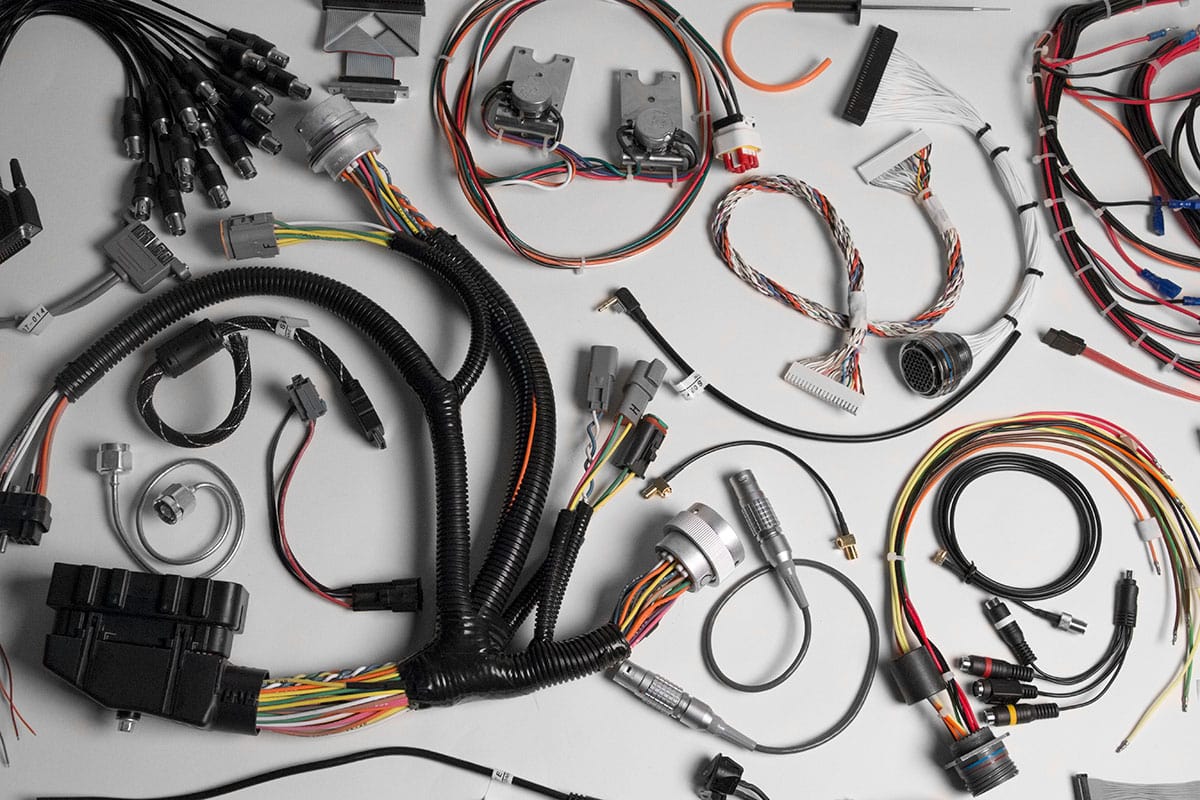 The team at Corey Associates not only provides a quality product with quick turnaround on quotes and delivery but are great communicators and have excellent customer service.  It is a pleasure working with the team over the past 5 years.
Yokogawa Fluid Imaging Technologies, Inc.
Maine
CAI is a strong supply partner. They are customer and quality focused. Over the last 15 years, they have consistently provided competitive quality solutions to our requirements using both their domestic and international resources.
Enercon Technologies,
Gray, Maine
I have worked closely with Corey Associates for the past 15 years.  They have shown a perfect record in delivery and quality performance over that time.  They are a helpful and cooperative supplier that we count on to meet our customer expectations.
Ken Smith,
Director of Procurement
Legrand, North and Central America
CAI quickly became a strong partner with their first-class service and the ability to deliver a quality product within a short amount of time. Their communication is outstanding, it should be the benchmark for any industry. It is a true pleasure working with the team at CAI.
Vastex International
Bethlehem, PA
CAI's domestic and offshore capabilities are a perfect blend for my client's unique and dynamic custom cable requirements. They handle fast turn or blanket orders. They're excellent communicators, provide great service, aggressive pricing, and aggressive lead times.  They check all the boxes!
Owner, G2 INC.
CAI's development support and production turnaround of the ruggedized over molded harness assembly, enabled the on time and successful launch of our recent supply system.  Thank you all!!
Pimios
Cranberry Twp. PA
At CAI, we consider ourselves to be a local company that provides global services. Whether you would like more information about the services we provide or our custom design and turnkey manufacturing capabilities, we would love to hear from you. Feel free to reach out to us using the form below.